14 tags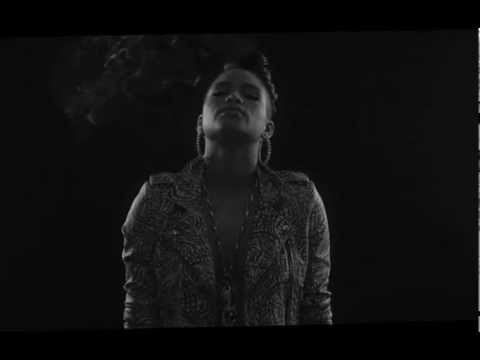 18 tags
Easter Treats....Courtesy of Illamasqua.
Well I was delighted to see that Illamasqua (one of my fav beauty brands), decided to do an online Easter Hunt offer where they marked down certain best-selling products to 45% OFF…..yes….45%.  As you can all imagine, I've went alittle crazy, taking full advantage of this AND the free delivery too!   I've bought afew items which I've never tried before: -Berber, a...
7 tags
"To protect the sheep you gotta catch the wolf, and it takes a wolf to catch a..."
– Alonzo Harris, Training Day
10 tags
Out of bloggers retirement...
Well I've decided that its time I again began sharing my life; loves, hates etc on here!  In particular, my focus will again be style, fashion, and as always I'll throw in some beauty content so I can share my favourite products with you.  Afew exciting plans in the pipeline at the moment…in particular, a British menswear brand in London who have requested that I style their new...
5 tags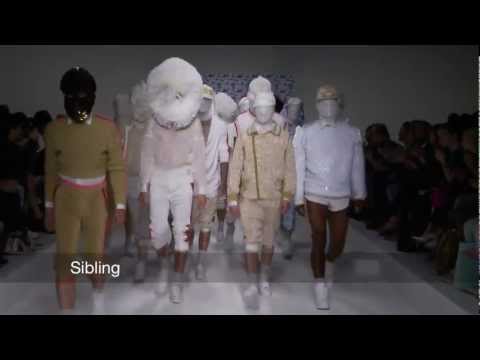 9 tags
"No one knows what to say in the loser's locker room."
– Muhammad Ali
16 tags
Urban Sportswear "Revolution" - Sibling S/S 2013
I love so many of the menswear Spring/Summer 2013 collections.  The more coverage I see of various shows, the more I'm finding that they really appeal to me as a woman - there are so many pieces which I would love to be made to fit a womans figure.  I actually find it difficult to narrow down my favourite outfits/pieces from the Sibling S/S 2013 show entitled "Revolution".  There...
5 tags
"Forgive. Then attack."
– Terry Crews
14 tags
From Russia with Love....
At the moment i am crazy in love with Charlotte Olympia's quirky designs, and her latest offering (pre-fall 2012) of designs inspired & influenced by Russian Matryoshka dolls are no different.  I love alot of elements of Russian culture, so these are two pieces which have particularly caught my eye:  Wonderful suede sandals with wooden heel & platform, floral print satin...
10 tags
"Love me or hate me, I promise it won't make or break me."
– Lil Wayne
17 tags
A Show Worthy Of The Ritz...
Well of course I am talking about the Versace A/W  Haute Couture show, i'm alittle late to post this…but I was sure that another show would blow my mind as much as this did….which hasnt happened!!! I loved everything about this collection, and to me it was very fitting that the show took place at the Ritz-where Gianni held his couture shoes for eight years.  One of the reasons...
14 tags
"If you even dream of beating me you'd better wake up and apologize."
– Muhammad Ali
12 tags
First Class Honours for Reece....
Well after lots of celebrations, I thought it was about time that I share with my followers on here what my final university grade is!!  I was so happy when I received the letter saying that I got a BA of Arts First Class Honours in my Fashion Product And Promotion degree!!  Totally over the moon :-)  So now that is over and done with…whats next??!!… well I have two very exciting trips...
24 tags
12 tags
5 tags
"Normal people think I'm insane"
– Karl Lagerfeld
8 tags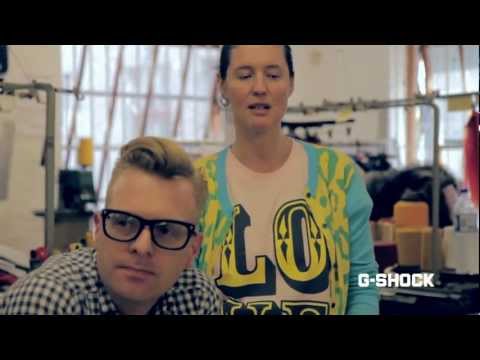 9 tags
New watch anyone????
I am so excited about the Fashion East & Casio G-Shock collaboration…they have drafted in Sibling & Sister and Maarten Van Der Horst to design two watched which are going to be sold exclusively in G-Shock stores.  Take a look at this beauty, and for £250…all I can say is ROLL ON PAYDAY!!                                      
10 tags
"Oh yes, I love to do shoes. I'm not a fetishist but I love to do shoes."
– Karl Lagerfeld
7 tags
I'm back...with Vengeance!
I feel like most of posts of late have been me simply apologising for being so bad at posting! But now I am officially finished University (just awaiting my results at end of June), I am back to posting regularly…and have some great news!   Everyone knows that I have many friends in Atlanta and that it is one of my favourite U.S. States: somewhere I go and immediately feel at home….I...
6 tags
Vintage Fair at The Station Hotel
Sunday brought the arrival of a vintage fair at Newcastle's beautiful and luxe Station Hotel where there was a variety of vintage clothing and jewellery.  As always, I ended up buying the most random items which I of course did not need (including retro inspired glasses and a beautiful neck-scarf with a hand painted deer on the front of it)….but hey….that's what you do at...
3 tags
"Don't sacrifice yourself too much, because if you sacrifice too much there's..."
– Karl Lagerfeld
2 tags
My world....an update.
Sincere apologies for the lack of new posts lately…I have had a huge University workload and of course still have to go to work to earn some £ :-)  Anyway, I am back and hopefully will be able to post regularly despite the fact I only have TWO weeks left to finish my Final Major Project at university! Yes….TWO WEEKS.
9 tags
Accessories.are.on.my.mind.
I'm really using accessories as a way of updating my wardrobe at the moment - As always I am loving statement gold jewellery, and my latest love - dickie bow ties…this one is from Topman.  I am planning on making a soft leather dickie bow tie this week with stud embellishment….possibly out of nude coloured leather so that it fits in with the pastels trend which everyone seems to...
9 tags
Product Of The Week
I love this Topshop denim waistcoat which has just landed on the online store- I'm not sure why but it really reminds me of Rita Ora (whos style I love atm).  Alot of work has went into making this with all of the embellishment and stud detail on the front and back which is probably why it costs alittle more than most Topshop styles which are similar (£180).  If you don't have £180...
3 tags
"I take risks with my clothes, I don't have a problem with people looking..."
– Anna Dello Russo
10 tags
Anna Dello Russo teams up with H&M...HOLD ME BACK!
Well I did not see this one coming….H&M has joined forces with one of my favourite style icons/Editor of Vogue Japan/Blogger Anna Dello Russo for what will no doubt be yet another collaboration which will be sold out in hours….or in the case of the Versace & H&M collab….within minutes on the online store (much to my disappointment).  I am so so excited for this...
3 tags
8 tags
We Are The Champions.
Just had to post this editorial from Schön! Magazine (Issue 17), I really love some of the subtle Sci-Fi touches used in the styling for this shoot, but then again….it features Leger & Gaultier…so whats not to love?!  This truly is RIGHT UP MY STREET.  WOW.
8 tags
Final Major Project-1 month to go!!!!
I thought it fitting to write a post about my Final Major Project since that seems to be all I am spending my time working on at the moment!  With just 5 weeks left of my final year at university, I am now in the process of getting my final work completed.  This project combines my research/trend prediction skills with my design skills.  I am creating a trend and then designing a collection from...
4 tags
2 tags
FGT is Back!
Pleased that after accidentally deleting my blog last week I have now managed to retrieve some of my old posts, and daily posts will continue from tomorrow :-)
2 tags
"Innovation distinguishes between a leader and a follower."
– Steve Jobs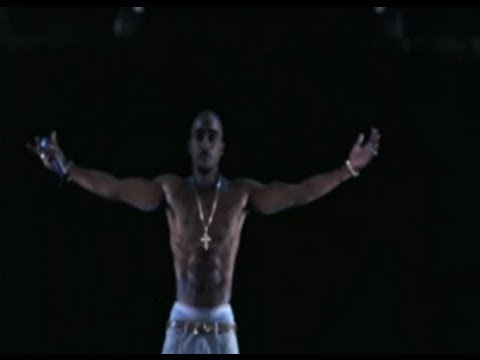 2 tags
"I buy women shoes and they use them to walk away from me."
– Mickey Rooney
4 tags
Illamasqua treats for Reece
 Payday - that can only mean one thing…..head to Illamasqua!! I bought my usual powder blusher in shade "lover", and a lipstick from their new Human Fundamentalism collection which is a teal shade called Apocolips.  What do you think of this colour?
1 tag
"Its not so fun when the rabbit has a gun."
– Jake Hoyt, Training Day
1 tag
"You always have two choices: your commitment versus your fear."
– Sammy Davis Jr
3 tags
Product Of The Week
High-street fashion is really in a transitional period at the moment, with the weather being so bad high-street stores are trying to be commercial to what their customers will want to wear in such terrible weather, but at the same time they have all of their exciting new Spring/Summer trends which they would be expecting to be selling at this time of year.  For product of the week I have chosen...
2 tags
"You can never be over-dressed or over-educated"
– Oscar Wilde
3 tags
5 tags
Product Of The Week
Fashion Gone Toxic will now have a now weekly feature - Product Of The Week. The featured product will differ from Clothing/ Accessories/ Footwear, and occasionally cosmetics.  This weeks product of the week is cream/snakeskin print shoes with a skyscraper high suedette wedge heel, and believe it or not….they were only £17 from Primark!
5 tags
The World Of Ralph Lauren
On a recent trip to New York I was told by several of my friends that I must visit Ralph Lauren's mansions on Madison Square, so upon their advice I did just that….and it did not fail to live up to its expectations.  There are two mansions both located on Madison Square, one is for menswear and the other womenswear.  These buildings are beautifully restored outside, and decorated with...
1 tag
"If you are not willing to risk the usual you will have to settle for the..."
– Jim Rohn
6 tags
DVF at Bloomingdales
Creative wall space in Bloomingdales New York dedicated to designer Diane Von Furstenberg…..it all started with her iconic jersey wrap dresses….and look at her now. 
1 tag
"Success is liking yourself, liking what you do, and liking how you do it."
– Maya Angelou
4 tags
FGT at Vivienne Westwood A/W 2012 Show
I was lucky enough to get an invite to Vivienne Westwood's Autumn/Winter 2012 show for London Fashion Week which was held at the very beautiful venue Goldsmith's Hall.  The collection consisted of a rich palette of pinks, plums with grey and blue tones.  There was a real mix of fabrics used throughout the collection; tweet and wool was using in what I would describe as "Saville...
4 tags
Kanye has finally won afew fashion stripes!!
I really was not sure what to expect after Kanye's last collection which was slated by every industry insider I know!! However, he really did get it right this time round at his Paris ready to wear show for Fall 2012.  The show was well executed and showcased a collection which consisted of key leather pieces, gorgeous fur, and velvet.  I think that we are going to see Kanye go from strength to...
1 tag
"This sh**'s chess, it ain't checkers"."
– Alonzo Harris, Training Day.